Bloggin' on the Bayou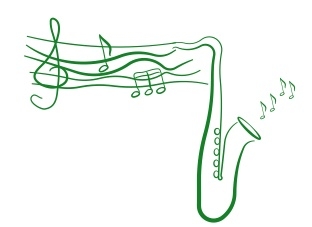 Bouchercon recently announced the theme of their 2016 anthology: Blood on the Bayou. As such, I've been musing, researching, and outlining short story ideas.
I've been to New Orleans twice, both in the spring of 2007. The first time was for a math conference (nerd alert) where I stayed at a fancy hotel downtown and schmoozed with intellectuals. The second time was volunteering in the 9th Ward following Hurricane Katrina. They provided me with very different views of the city.
From the first, I saw the upscale parts of the city–etouffee purchased in the French Quarter, mingling with the crowds, and listening to street musicians. From the second, I was exposed to the city's amazing resilience and pride.
Both of my memories involve vivid colors, a funky vibe, deep-rooted culture, crawfish boil (that's right, where you slurp up the entire crawfish, brains included), and music (namely jazz).
To prepare for this anthology, I'm tapping into my own vault of memories and also researching jazz. I've always had enormous respect for musicians, maybe because I have no musical talent whatsoever, so my main character is going to be a young female street jazz musician who happens to witness a murder.
Now, honestly, I know very little about jazz music. But I want to push my boundaries, to experience and appreciate something new. After all, isn't that what writing is all about?
Here are a few of the artists I'm listening to to help get me up to snuff:
Louis Armstrong
Sidney Bechet
Lil Hardin Armstrong
Nina Simone
Miles Davis
Have you been to New Orleans? What do you remember most about the city? If you're a jazz fan, why do you appreciate this type of music so much? Are there any artists missing from my list that I should check out?
What I'm reading: Faithful Place by Tana French
What I'm listening to: Sidney Bechet — Si Tu Vois Ma Mère (from Midnight in Paris)