Top 10 Movies About Writers
I'm not sure why it is that writers are featured in so many movies. Maybe it's their propensity toward eccentricity or the fact that over 80% of people want to write a book, or perhaps it's simply that screenplay writers tend to write what they know. Either way, I'm grateful for the films that have inspired and entertained.
In no particular order, here are my Top 10 favorite movies about writing: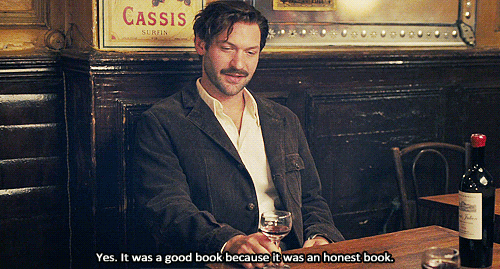 1. Midnight in Paris — This is probably one of my all-time favorite movies. It's sweet, magical, and thought-provoking. Bonus, it's so fun to see the portrayals of publishing giants from the 1920's: Scott and Zelda Fitzgerald, Ernest Hemingway, Gertrude Stein, etc.. I highly recommend for those who love reading, writing, Paris, or just a good Woody Allen flick.
2. Finding Forrester — I have so much love for this movie. It's brilliant and chock-full of fantastic quotes about life, like this little gem: "We walk away from our dreams afraid we may fail, or worse yet, afraid we may succeed." There are great tips and exercises for writers mixed in with a really touching story. Watch with your heart and re-watch with your head.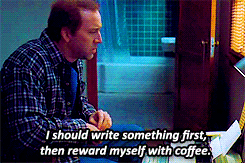 3. Adaptation — This movie is amazing in how unexpected it is. It starts out rather humorous but then swerves into thriller territory with a race to find a rare orchid. Charlie Kaufman wrote the screenplay (although he also gives credit to his MC's fictional twin brother, Donald), and wrote himself into the story as a writer desperately trying to finish his latest screenplay. What's also great about this film: watching Nicolas Cage brilliantly play polar opposite twin brothers.
4. A Year in the Life of JK Rowling — This documentary is an absolute must for writers and fans of Harry Potter alike. JK Rowling is such an inspiration and seeing how she became the powerhouse author she is today is incredible. I also loved seeing where her ideas for Harry Potter came from and where she first started writing Harry Potter. I re-watch this documentary whenever I need a reminder of how magical the creative process truly is.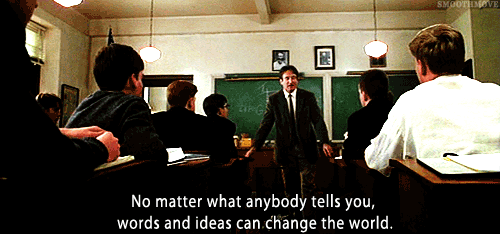 5. Dead Poet's Society — *Sob* This movie is so incredible. It's about a teacher at a conservative private school for boys who urges his students to find their voice, and who teaches them that art is a way of expression, the reason we live, and, of course, a way to woo girls. It's a touching story with an especially poignant message to pursue your dreams. O Captain, my Captain!
6. Stranger than Fiction — This is by far my favorite Will Farrell movie. It's a sweet and funny romance with a fun twist that reminds me of Sophie's World. The story follows Harold Crick as he starts hearing a narrative voice over, realizes he's the protagonist in a novel, and seeks to find the author to change his fate. Emma Thompson's turn as an unstable writer suffering from writers' block is fantastic.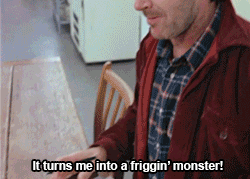 7. The Shining — There are an awful lot of horror stories about writers, but none are more classic than The Shining. I have to imagine it has something to do with painstakingly editing the same manuscript for months on end, which would make anyone feel a little goofy. But in this film, Jack Torrance takes it a step further. He isolates himself (and his family) at a haunted hotel over a Colorado winter with hopes of finishing his screenplay. It's a classic, and is written by one of the most prolific and masterful writers of our era: Stephen King.
8. Stuck in Love — This film follows the drama of a family of writers, and boy do they have drama! The romances are sweet, the relationships real and complex, and the talk about opening lines is spot on. Also interesting: the idea that a writer needs to live, to experience, before they can write something meaningful. Bonus, see Nat Wolff before he becomes the king of YA, starring in two John Green adaptations.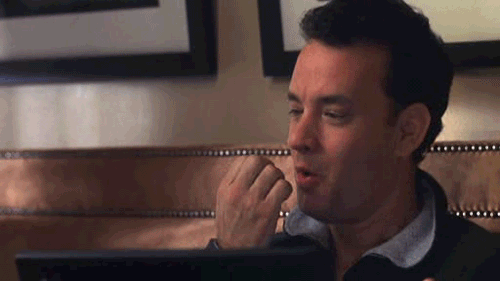 9. You've Got Mail — The amazing thing about this movie is how relevant it still is. This movie features an indy book store going up against a chain retailer. The battle between the small-time book store and conglomerate book pusher is still alive and well, only now it's seemingly Amazon against everyone else. But ultimately, this is a classic rom-com that celebrates the excitement of getting that happy little email notification.
10. Capote — It took me way too long to finally see this movie. First off, it's fantastic, albeit slightly disturbing. It shows the lengths a writer will go to for his (or her) work, telling the story behind Capote's true crime novel, In Cold Blood. Philip Seymour Hoffman did an amazing job portraying Truman Capote, and I especially loved seeing his friendship with Harper Lee.
What are your favorite movies about writing or art? Do you find yourself re-watching them for inspiration?
What I'm reading: We Were Liars by E. Lockhart
What I'm listening to: What Kind of Man — Florence + The Machine