Fangirl in the Fall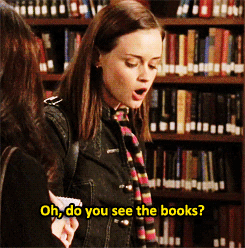 I love this time of year. The early morning air is turning crisp and cool, the garden is making its final push before the last harvest, and all the kiddos in the neighborhood are trekking back to school.
Ah, back to school. I remember the excitement, feeling so full of hope at all the possibilities the new school year might bring, and, of course, the shiny new folders and notebooks just waiting to be used (or unceremoniously discarded, as the case may be).
Back to school signifies the coming of fall (my favorite season!) which means LOTS of new books! *rubs hands together*
This past weekend, I scoured my To-Read list and was astounded by the sheer number of fantastic books that are coming out just around the corner!
Here are the top 10 reads I'm most excited about: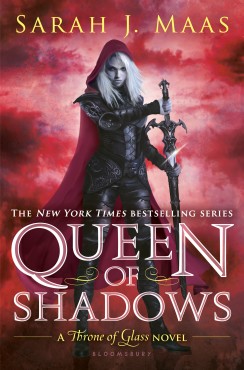 Queen of Shadows by Sarah J. Maas (September 1): This series is simply amazing: secret identities, a female assassin who also happens to be part fae, and stakes that just keep getting higher and higher! I've been dying to get my paws on this upcoming installment ever since I finished Heir of Fire last December! 'Nuff said.
After You by JoJo Moyes (September 29): I really want to read more of Moyes' work! The sweet quirkiness of her novel One Plus One reminded me of Little Miss Sunshine, in the best possible way. Her writing is so smart and witty that Moyes' new book has definitely earned a slot on my To-Read list!
Six of Crows by Leigh Bardugo (September 29): I really enjoyed Bardugo's Grisha Trilogy, which had seriously awesome characters (including one of my favorite villain of all time) and a super unique Russian-esque world. This new series promises all these things but with a whole new band of misfits! Yes, please!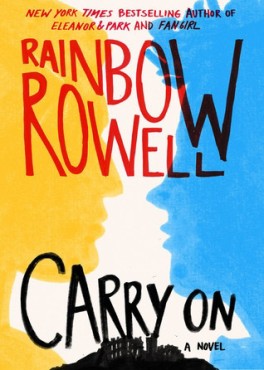 Carry On by Rainbow Rowell (October 6): One of the best things about Rowell's Fangirl were the snippets of Simon Snow fan fiction sprinkled throughout the story (a character and world loosely based on Harry Potter), so when I heard she was writing an entire book featuring Simon Snow and his frenemy Baz, I knew I'd be tuning in ASAP!
The Rose Society by Marie Lu (October 13): Possibly the best thing about this book's predecessor, The Young Elites, was that phenomenal epilogue, which left me drooling for the next one in the series. Taking place in an Italian Renaissance-like world and starring characters who have strange abilities similar to X-Men, this villain origin story is a must!
Career of Evil by Robert Galbraith (October 20): I can't gush enough about this mystery series! Rowling especially shines with her characters. The lovable and flawed Strike, who reminds me of a younger Mad-Eye Moody, and his rebellious assistant/detective-in-training Robin are so much fun to read about. I can't wait to find out more about their personal journeys as well as piecing together what's sure to be a satisfying whodunit!
Nuts by Alice Clayton (October 20): Alice Clayton is hilarious. She's one of the few authors whose work always has me laughing out loud. I so appreciated her Cocktail Series for the way she seamlessly wove together voice, sexiness, and humor. This new series follows a private chef and, given how much I love the Food Network and cooking, sounds incredible!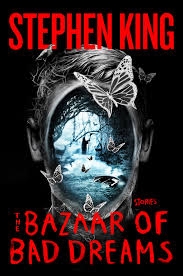 The Bazaar of Bad Dreams: Stories by Stephen King (November 3): This is the closest King has come to releasing a writing craft book since On Writing (which, BTW, is a phenomenal intro to the writing world!). This collection will feature short stories along with notes on King's creative process for each one. As both a Stephen King fangirl and a writer, this book has been on my radar ever since it was first announced!
Cover Shot by LynDee Walker (November 10): A Headlines in High Heels is one of my favorite cozy mystery series! It features a fun and determined main character, Nichelle, who channels her inner Louis Lane while solving crimes, all while wearing fabulous footwear. Holy Manolo am I excited for this one!
Winter by Marissa Meyer (November 10): The last installment of the Lunar Chronicles is *finally* almost here! Meyer has written some of the most creative sci-fi fairy tale retellings and I can't wait to see how the new characters in Winter play into the stories of Cinder, Scarlet, and Cress. I'm holding out hope for some of the biggest Happily Ever Afters of all time!
What books are you most excited to read this fall??
What I'm reading: The Bees by Laline Paull
What I'm listening to: E•MO•TION — Carly Rae Jepsen