Noveling Music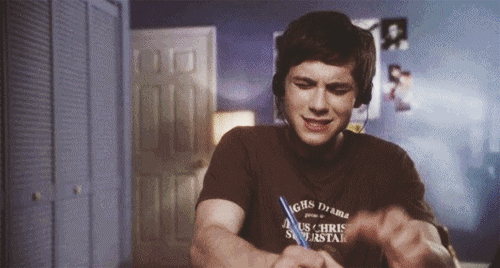 Something I've learned over this past year of writing full time is that atmosphere is so important for my productivity.
A tidy desk, not spotless, surrounded by inspiring artwork. Maple, snoozing in my husband's office chair, keeping me company indirectly. The willpower to stay off of the interwebs. And of course, music.
I love music, and am very picky about what I listen to when I'm writing. I prefer albums I can listen to from start to finish, lyrics (if there are any) that aren't too loud or distracting, and a fun beat or epic sound that keeps my energy high. But more than anything else, the music has to be interesting.
Here are my top 10 favorite noveling albums of the moment:
Tycho — Awake
Porcelain Raft — Strange Weekend
Lorde — Pure Heroine
Ellie Goulding — Halcyon
Jeremy Soule — The Elder Scrolls V: Skyrim: Original Game Soundtrack
Badly Drawn Boy — The Hour of the Bewilderbeast
Air — Talkie Walkie
Lana Del Rey –Born to Die
Pretty Lights — Taking Up Your Precious Time
Beck — Morning Phase
What music do you listen to while you work? Are there any artists or songs that especially get your creative juices flowing?
What I'm reading: Station Eleven by Emily St. John Mandel
What I'm listening to: Lana Del Rey — Million Dollar Man