It's Raining Books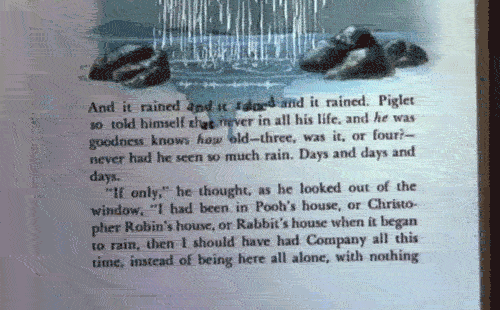 Over the past week something has shifted in Colorado. There's a crisp chill in the early morning air, the days are noticeably shorter, and leaves are changing into a fiery bouquet of warm colors.
That's right, autumn has arrived. Which means football (go Broncos!), pumpkins, that spicy smell of discarded leaves, and reading. Lots of deliciously glorious reading.
Fall is my absolute favorite time of year for reading (and writing, for that matter). There's nothing quite like curling up with good book and a cup of tea when it's drizzly and cold outside. And there are so many *great* books to be read — from new releases to books whose adaptations are already receiving Oscar buzz. Here are the top 10 books I'm excited to dive into this fall:
New Releases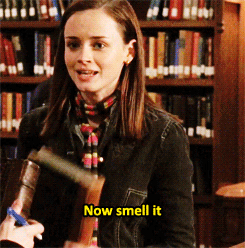 1. I'll Give You The Sun by Jandy Nelson — September 16 — I've heard such great things about this book. Touted as Literary YA, the story follows fraternal twins (not sure why, but I'm a sucker for stories with twins) who are torn apart by some mysterious cataclysmic event. Bonus, the narrative style sounds interesting with each twin only knowing half of the story.
2. Belzhar by Meg Wolitzer — September 30 — I loved Meg Wolitzer's The Interestings. Her writing swept me away and her characters were so beautifully flawed. When I heard she had a new novel coming out (and a mystery to boot!), I knew I'd devour it as soon as I could get my grubby little fingers on it.
3. The Young Elites by Marie Lu — October 7  — Marie Lu's Legend Trilogy is one of my *favorite* YA series. I read an excerpt of The Young Elites and am already completely hooked. Even with the little bit that I read, I could tell this story has the same energy and unforgettable characters as Lu's Legend books. It's sure to be fantastic!
4. Blue Lily, Lily Blue by Maggie Stiefvater — October 21 — I can't wait to read the third book in the Raven Cycle Series. Especially after the shocking ending of The Dream Thieves, which left me gasping, desperately longing for the next installment! Bonus, Maggie Stiefvater's writing is so beautiful that I always end up with a case of Writer Envy.
5. The Rosie Effect by Graeme Simsion — December 30 — The Rosie Project is one of my all time favorite books. It's hilarious, so sweet, and romantic. I fell in love with the way Don Tillman saw the world, and can't wait to read about his and Rosie's next adventure, parenting.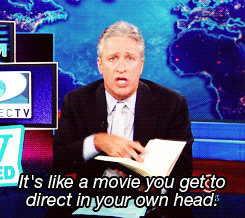 Books I want to read before I see the movie (because it's almost impossible for me to read a book after I see the movie):
6. Wild: From Lost to Found on the Pacific Crest Trail by Cheryl Strayed — I first heard about this book when I learned Reese Witherspoon would be playing the MC. The story follows a woman who, after her life falls apart, decides to hike the Pacific Crest Trail. Without any sort of hiking experience or know-how. Sounds like a recipe for humor and insight.
7. Unbroken: A World War II Story of Survival, Resilience, and Redemption by Laura Hillenbrand — The trailer for this movie gave me goosebumps. The true story of a man who went to the Berlin Olympics, became an airman in World War II, crashed into the sea and survived on a raft among circling sharks, and then became a prisoner of war. And through all of that (and probably even more), he refused to be broken. Moreover, he survived.
Books I'm finally getting around to reading: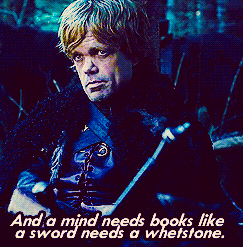 8. Bitterblue by Kristin Cashore — I love the rich world, the magic, and the kick-ass characters introduced in Graceling and Fire. I can't wait to read this final companion novel, and hopefully get a sneak peek at how Katsa and Po are doing. Also, there's no better time than fall to enjoy a fantasy novel.
9. The Bell Jar by Sylvia Plath — This book has been on my to-read list for about a decade. It's a classic that I've always wanted to read, and have heard wonderful things about. It's finally time, in part because I've heard reading it will help me better appreciate #2 on this list, Belzhar by Meg Wolitzer.
10. Dr. Sleep by Stephen King — I got a copy of this book when I saw Stephen King speak a year ago (which you can read about here), but still haven't read it. I really enjoyed The Shining. It was so creepy and suspenseful, and the sequel's sure to be even more so! Bonus, this seems like the *perfect* book to read over Halloween.
What books are you going to read this fall? Are there any you're especially excited about?
What I'm reading: Call the Midwife: A Memoir of Birth, Joy, and Hard Times by Jennifer Worth (it's like a mix between The Red Tent and The Immortal Life of Henrietta Lacks, but with a surprising amount of humor)
What I'm listening to: Florence + The Machine — Ceremonials