Miss Manners Twitter Dos and Don'ts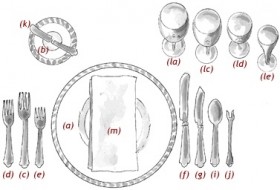 This post was inspired by Bree Ervin's Author's Guide to Social Media RMFW workshop where I learned about the complex etiquette of Twitter. Here are some general guidelines that I'm now trying to follow in my daily Twitter usage:
Do show appreciation for a Follow, Retweet (RT), or Mention. And by show appreciation I mean a thank you (via a Reply), a subsequent re-follow, re-mention, or RT (as long as it's genuine), or by engaging in a conversation. Whatever it is, just make sure the gesture doesn't go unacknowledged.
Do be polite. Say please, thank you, you're welcome, and use emoticons when needed 🙂
Don't be a troll. Just don't. Along those lines, don't be negative, cynical, or rude. If you're having a crappy day and want to take it out on someone, look elsewhere than Twitter. Please.
That being said, do be positive! Tweet when you're having the best day ever and just bought a winning lottery ticket. Share your optimism.
Do be genuine. Be a book nerd, tech geek, sports enthusiast, weird cat lady, whatever, just be honest.
Do use hashtags. They add relevancy, humor, and depth to a tweet.
#But #don't #abuse #hashtags. And NEVER highjack a natural disaster's hashtag to sell your product.
Speaking of selling products, don't sell a product without an introduction. That warrants an immediate un-follow. I have a little rule: if you have over 20,000 tweets, I'll read a few before following back to make sure they're not all sales pitches.
Do give credit where credit is due. If you like a tweet, link, blog, etc. so much that you want to share with your followers, then do! But please give credit, i.e., "Brilliant genius link via @brilliantgenius".
Don't send a Direct Message (DM) if a Mention will do.  Twitter is a symbiotic social networking tool so unless a conversation truly needs to be private, share it with your followers! It's a great way for both parties to gain more followers and meet new Twitter friends.
Gentle readers, am I missing anything?
What I'm reading: Death Al Dente (Food Lovers' Village Mystery) by Leslie Budewitz (Cozy Mystery Research!)
What I'm listening to: Atlas (From "The Hunger Games: Catching Fire") – Coldplay